Fintech (Financial Technology) is a fast-growing industry. It's now an economic revolution led by tech-savvy people. According to the Vantage Market Research Report, the global fintech industry was valued at $112.5 billion. It's the use of cutting-edge technology to transform conventional financial institutions. Banks and insurance firms are examples of such traditional financial institutions.
Not only is money being digitally changed in this process, but also data is sold to fit into the digitized world. In this scenario, fintech companies are playing a key role. Today, the global fintech industry is powered immensely by fintech companies that are providing innovative financial services.
It is good to know the best fintech companies involved in making financial technology a big thing. That is what this article is all about. In this article, we will round off the best fintech companies.
The Top Fintech Companies
Now, it is time to know about the best fintech companies providing state-of-the-art financial services! Be it risk management, wealth management, or managing digital assets, these fintech companies have proven to be better than traditional banks.
Most of these fintech companies are early-stage fintech startups and private companies. If you wish to start a fintech company, these fintech companies can be a great inspiration.
Let us begin!
Square
Square, Inc. is a US-based financial services and technology firm that provides mobile payment solutions and point-of-sale solutions. It considers both the software and hardware components of the service. This fintech company is valued at $51 billion.
Square has raised $108 million from companies including Goldman Sachs, GIC Private Ltd., and Starbucks, Singapore's major sovereign fund. Early investors include Marissa Mayer and Biz Stone, among others.
Square, the mobile payments firm that went public in November 2015 with a market capitalization of $2.9 billion, had never made money before 2012. In the 2019 fiscal year, Square turned a profit for the first time since its inception in 2012.
Revolut
Revolut is a London-based financial technology firm that specializes in several forms of banking and financial services through a single application.
Users can send and receive payments in over 30 different currencies as well as utilize virtual cards and budgeting tools with Revolut. You may invest in cryptocurrencies, equities, and even precious metals for $1 without having to go through many hassles using Revolut.
Revolut was founded in 2015 by Nik Storonsky and Vlad Yatsenko, who are still its co-CEOs. In April 2018, the European Central Bank granted Revolut a Challenger bank license after three years of operation.
A challenger bank is any new small bank in the United Kingdom that may take deposits and provide credits, competing with traditional banks in the country. For the first time in November 2020, Revolut became profitable.)
Revolut closed a $200 million Series E financing in mid-July 2021, which was led by Tiger Global Management and Softbank Vision Fund. Revolut's valuation stands at around $33 billion following its latest funding round, making it the United Kingdom's largest fintech firm.
Plaid
Plaid enables financial applications and services, such as Digit, and Chime, to communicate with bank accounts more effectively.
William Hockey and Zach Perret founded the firm in 2013 in San Francisco, California. It has six other locations throughout Europe.
Plaid raised $250 million in a Series C funding round worth $2.65 billion in December 2018, led by venture capitalists Andreessen Horowitz and Index Ventures. Spark Capital, Ribbit Capital, and Goldman Sachs Investment Partners are among the investors.
In April 2021, Plaid completed a $425 million equity financing led by Altimeter Capital of Boston. The company is now valued at $13.4 billion because of this funding.
A few months after the official termination of Plaid's purchase by Visa Inc., this funding round took place.
Brex
Brex is a fintech firm based in San Francisco that provides corporate credit cards and card management services to businesses and corporations.
Pedro Franceschi and Henrique Dubugras, two Brazilians, founded Kredex in 2017. The pair previously launched Pagar.me, a payment processing service that was subsequently acquired by StoneCo.
In August 2021, Brex acquired an API developing startup – Weav – for $50 million in order to improve the efficiency of its services.
In April 2021, Brex was worth $7.4 billion after raising $425 million in a Series C funding round co-led by Tiger Global Management.
In October 2021, just six months after raising more than $400 million, Brex completed an additional $300 million in financing at a valuation of $12.3 billion.
Ant Financial
Ant Financial, previously known as Ant Group, is the world's largest financial technology firm. It was formed in 2014 as an affiliate company of China's Alibaba Group. Ant Financial is one of the fintech companies that has been long in the business.
Alipay, one of the world's largest digital payment systems, is owned by Ant Financial. Other financial services offered by Ant include Yu'e Bao (a well-known money market investment), and Zhima Credit (a private credit rating system).
In the year 2015, Ant Group obtained a massive $4.5 billion investment from several prominent Chinese financial institutions.
CoinBase
Coinbase's dramatic rise in popularity in 2017 was a watershed moment for the world's biggest digital currency exchange entity. Coinbase is a trading platform that allows customers to invest in cryptocurrencies like Bitcoin and Ethereum, among other things. Today, Coinbase stands as one of the most innovative fintech companies.
Coinbase is a cryptocurrency exchange that was founded in 2012 and has already closed a $217 million funding round. Union Square Ventures, Andreessen Horowitz, and Ribbit Capital are among the firm's investors. In 2017, Coinbase generated over $1 billion in revenue.
According to the company's SEC filings in late 2020, it had a total of 43 million registered users. The firm went public in early 2021 and is now worth $63 billion.
Final Note
These fintech companies are defining the trends for financial institutions and taking the lead in the league of fintech companies.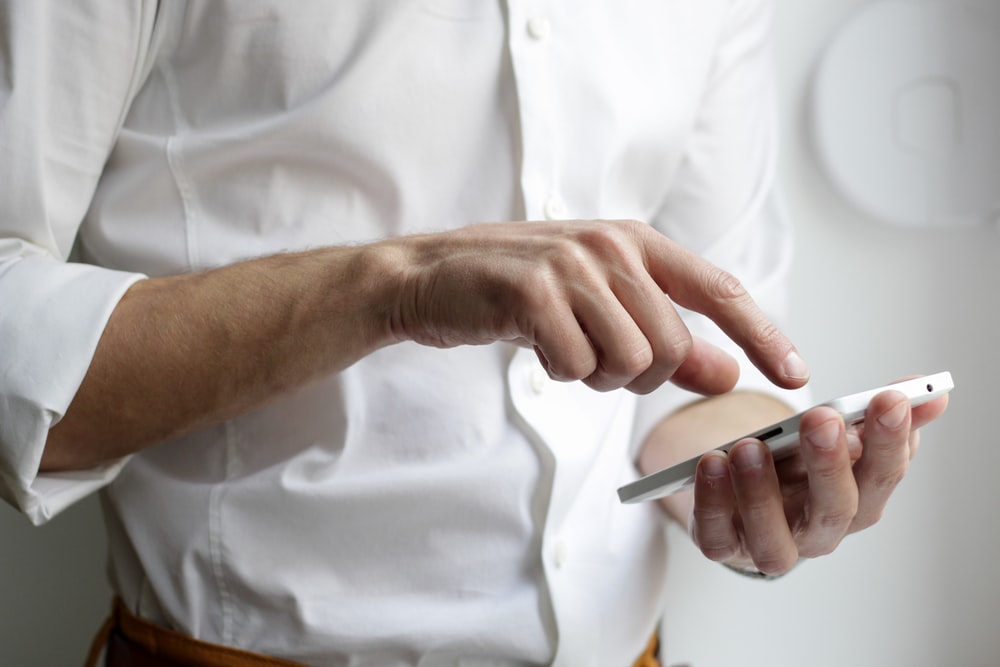 With innovative financial services, these fintech companies will totally transform the global financial operation. It would be a smart idea to join the league of these fintech companies by making a fintech company.
If you wish to start a fintech company, we would love to create a direction for you. How? We have the following set of articles with all the vital knowledge for making fintech companies.
How To Start A Fintech Company?
How To Get Into Fintech: Best Tips To Succeed
Why Work In Fintech? 5 Reasons To Pursue A Career In Fintech Industry