Modern technology has permeated our lives, allowing us to complete ordinary duties more efficiently. As a result, it's no surprise that the financial industry has been overtaken by technology and innovation. It established one of the most important sectors – FinTech (Financial Technology). Do you know that 3 out of 4 people have used a fintech app? That tells us about the immense potential of the fintech industry. That means having a career in the fintech industry is a great idea. But, why work in fintech? Well, that is what this article is all about.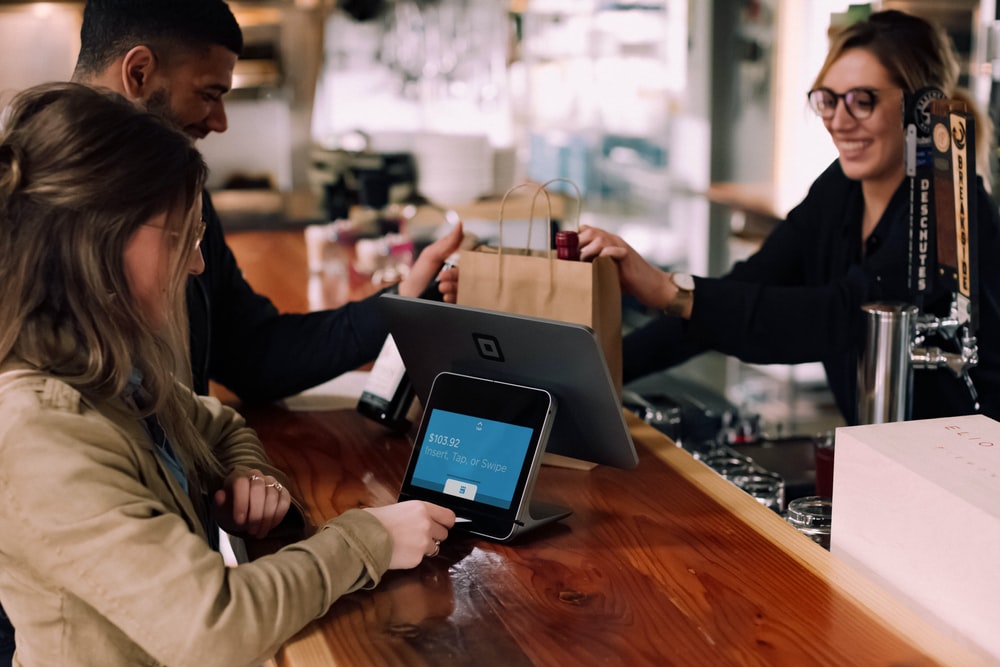 In this article, we will help you develop a sound understanding of fintech (financial technology) as a career option. We will give you 5 solid reasons to make a career in fintech companies. Whether you are a professional or a newbie seeking opportunities, this is the article for you!
First, let us learn what fintech actually is.
What Is Fintech?
Financial technology, or FinTech, is a term used to describe the new technologies that are being developed in this field. It's an area of business that focuses on providing consumers with a variety of financial technology, such as banking and mobile payment apps.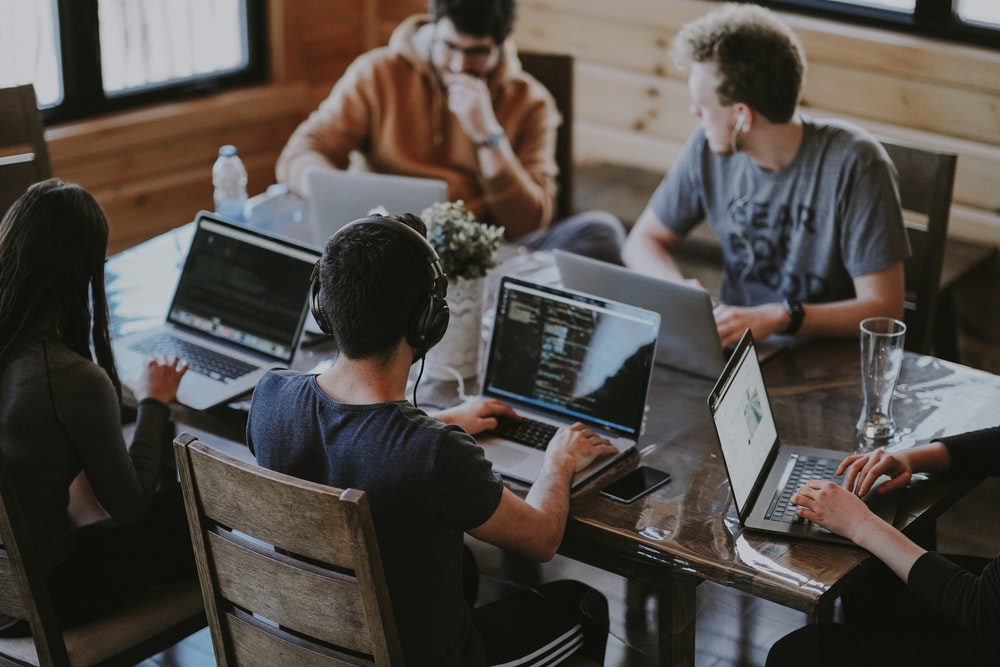 The fintech industry consists of businesses that provide financial services utilizing software and other types of technology. Their objective is to come up with more creative ways for customers to manage their money. This phrase may be used to cover both business-to-business (B2B) financial technology support as well. Please understand that fintech is different from typical financial institutions and offers way more efficient services than general banking services.
How Does Fintech Works?
Since the emergence of the term "fintech" in 1997, it has always been a concept. For years, advances in technology that make financial services easier to use have changed people's lives. ATM machines, credit cards, and internet banking are just a few of the innovations that have permeated contemporary infrastructure.
With mobile apps and other on-the-go technologies continuing to develop and expand their usage, you may anticipate fintech to flourish. Consumers as well as businesses utilize fintech as part of their daily routine for things like banking, investing, and mobile payments.
The technologies behind these apps and software are based on the coding and algorithms used. To make their ideas a reality, fintech experts must have strong computer and programming abilities in addition to financial understanding.
Now, let us tell you about the 5 solid reasons to work in any fintech company.
5 Solid Reasons To Work In The Fintech Industry
This great surge in development has demonstrated that FinTech is a rising business with a lot of promise – not to mention the hundreds of employment opportunities that have emerged as more and more fintech companies have appeared.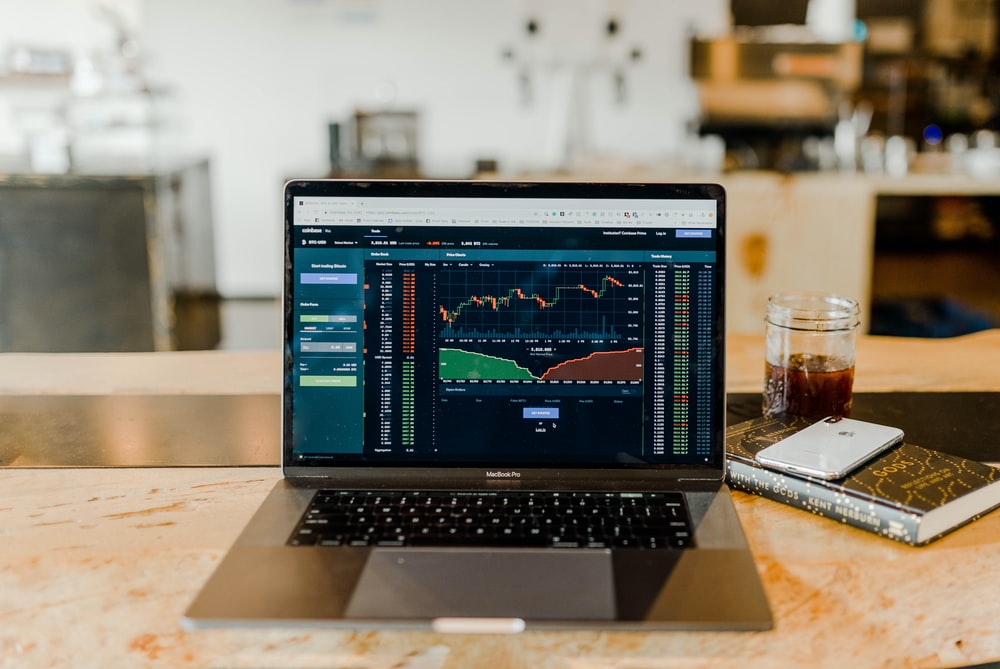 Here, we will give you 5 solid reasons to make a career in any fintech company. You will also find the benefits of working in the financial industry primarily in fintech companies.
Fintech Companies Make High Profits
Fintech firms and tech companies owning fintech products can generate a lot of money, which means how much your salary may be. If you're searching for a high-paying job, this sector might be worth looking into.
The most significant benefit of working in such a company is that they are known to offer great salaries and other perks, such as equity options and bonuses. You will have the chance to make a lot of money if you find the right fintech firm to work for.
A Fintech Company Offers High Job Security
Because fintech grows in popularity, more businesses may be looking to hire people working in this field. If you have excellent computer programming and computing skills, you could be an important asset to many of these businesses, increasing your chances of job security.
Fintech Offers Great Career Development Opportunities
Within this sector, there is a lot of room for professional development. Many firms provide training programs that may help you acquire essential technical skills.
You also get to work in a collaborative work environment. You'll most likely work with other fintech professionals while working on a project. You can combine your technical skills to develop cutting-edge technology and come up with creative solutions.
Fintech Offers A Range Of Job Opportunities
When you think of fintech, you may imagine coders and software development positions. Although these are possible career roles, there are many more within the industry, such as sales manager, project manager, business development manager, and public relations.
Fintech Is Creating A Healthy Startup Culture
Many fintech startups begin as such. Fintech may be a good fit for you if you enjoy the enthusiasm of this industry and the numerous responsibilities that go along with it.
This also gives you a chance to bring your creativity out. Financial institutions continue to develop new apps and software that make people's lives easier. You may be able to apply your inventive ideas to something that improves people's daily lives.
Additional Reasons To Work In Fintech
Consider some more reasons to make a career in Fintech. Have a look!
Fintech Is Innovative
Fintech start-ups are always coming up with new ideas and developing new technology. This may not be to everyone's taste, but using cutting-edge technology is a difficult job. It's a once-in-a-lifetime opportunity for some, while it's just another Tuesday around here.
Fintech Is A Global Industry
The global nature of FinTech is more exciting than a constantly changing industry. Organizations frequently deal with technologies and solutions that are not limited to one country. On the other hand, FinTech aims to tackle issues such as geographical boundaries and financial restrictions in order to create a more interconnected world.
In Essence
Considering the solid reasons mentioned in this article, we can say for sure that Fintech careers are here to last! Having a career in fintech will allow you to explore the unlimited possibilities in the realm of technology that is revolutionizing financial institutions.
Pick Your Next Read!
How Can Challenger Banks Improve Financial Crime Controls?
Fintech Expert Chris Skinner Shares His Insights on the Industry
How Worried Should We Be About Real-Time Facial Recognition?
10 Things Successful Fintech Disruptors Have in Common