Fintech is well in the buzz in the financial and technological world. The global fintech industry will be valued at $305 billion by the year 2025, according to research. Today, fintech companies with brilliant fintech professionals are redefining the way we look at financial institutions. New fintech startups are emerging. There are over 30,000 fintech startups globally today.
Financial technology as a fast-growing sector that is disrupting and transforming long-established institutions at breakneck speed, needs fintech professionals to fuel its development. There's little wonder why so many people are entering the Fintech industry now, after all.
Whether one is aiming to get a job in Fintech companies solely for monetary benefits, to join the process of shaping the future of finances, or to find a spot to reach the maximum personal development score, the fintech industry is a fine place to start looking for a vacant position.
Thinking, how to break into fintech (Financial Technology)? Well, you can totally do it. All you need is a clear direction that this article will provide. Moroever, you need the right technical skills to get a fintech job.
First, you need to get familiar with financial technology and connect with fintech professionals. Essentially, you need to dive into the world of financial technology.
How To Break Into Fintech? – Best Tips
You need to have a very clear vision and motivation to learn about the fintech industry. Follow the tips stated below to secure a job at a fintech firm.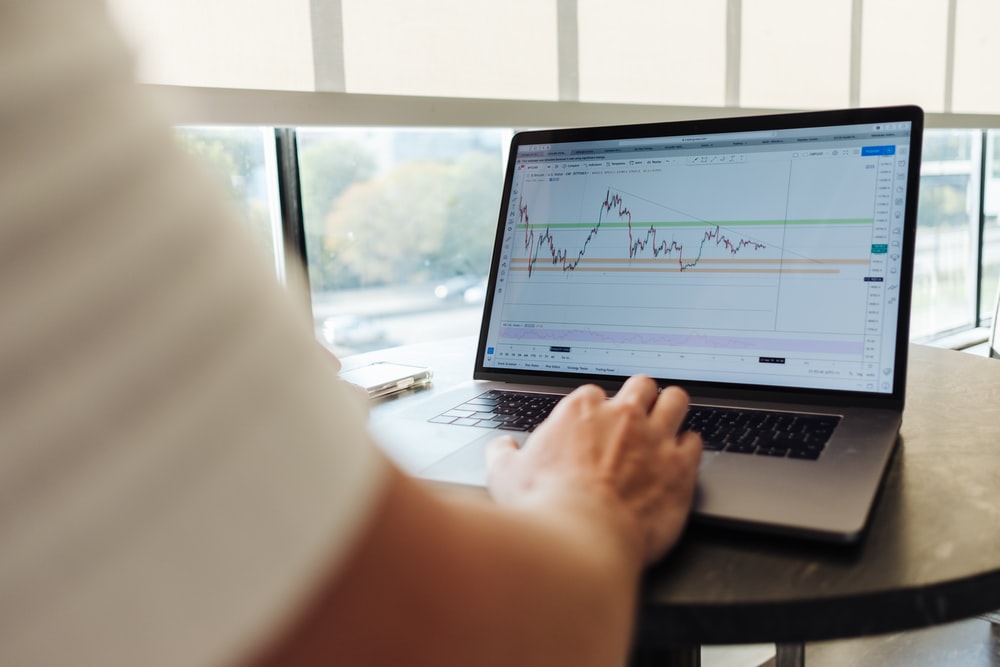 Do Good Research
We recommend that you study each and every business you apply for to help you better comprehend a company's goals, values, and culture. Try to figure out what issues they're having and how you might fix them. Being able to grasp each firm's values is also important, as well as demonstrating how your beliefs are similar.
Start Connecting With Fintech Professionals
As soon as possible, begin developing your professional network. You may look for networking opportunities and attend fintech industry conferences. Take notes from each occasion so you may later delve further into your expertise in areas where you are unfamiliar.
Show Your Technical Skills
For fintech professionals, technical skills are important. We propose providing real-world examples of how you've responded to a problem and the results it had. A portfolio is wonderful, but demonstrating that you can utilize cutting-edge financial technology in collaborative settings may really set you apart.
We will talk more about the essential skills required for fintech jobs in the next section.
Create A Digital Fintech Space
Use professional social networks like LinkedIn to develop your digital fintech presence. This is an excellent method to interact with fintech thought leaders while also finding individuals who work in the sector and participate in conversations. Also, employers are now looking for candidates through GitHub, which demonstrates how vital a GitHub profile is.
Make Your Fintech Job Searching Plan
A balance must be struck between the quantity and quality of your fintech job applications. Applying for fintech jobs is a little bit like playing a numbers game. When you're just getting started in the fintech industry, we recommend applying for at least ten fintech jobs every day. This method might help you better understand how businesses seek to hire, their technical stack, and how recruiting in fintech companies happens.
Volunteer For Fintech Industry Events
We emphasize the value of volunteering, noting that it may save you a lot of money. Consider offering your time to volunteer at a virtual tech conference or perhaps even a local charity.
Essential Skills For A Fintech Job
You need to master or start with some essential skills to get fintech jobs. If you already have these skills, it would be quite easier for you to get a fintech job. Having these skills can increase your chances of making a great fintech career.
Data Science
Technology is disrupting and redefining the financial services sector, which means it also produces copious amounts of valuable data that must be studied, analyzed, and understood. Knowledge of technologies such as Machine Learning, Big Data, Artificial Intelligence (AI), and Deep Learning is required for this purpose.
Software Development
When you consider software development as more specialized competencies that are in demand, it may appear like a somewhat generic point. However, there is no denying that the software developer is still one of the most desired skill sets among fintech startups.
Looking at the details, we can see that demand in the Financial Services and Commercial sector has followed the wider Financial Services industry towards a world where Full Stack is the standard rather than divided server or client-side development. It's not a ground-breaking insight by any means, but it does ring true.
Blockchain Expertise
The increasing demand for Blockchain experts is directly linked to the cryptocurrency industry's growth. Over the previous decade, the spectacular rise in the price of digital currency such as Bitcoin has revolutionized finance.
Blockchain is a decentralized, peer-to-peer, and distributed ledger technology that uses a single, shared consensus and 'ledger-based system of transactions to allow for the lending, transportation, trading, and reconciliation of money across borders.
DevOps & Automation
The need and demand to automate processes continue to increase as businesses expand their technological horizons. As a result, there has been an increased need for DevOps professionals and skilled talent in this area. Businesses embracing a DevOps approach to improve efficiency and shorten the software development lifecycle have been prompted by the growing amount of useful data.
Cybersecurity Expertise
Fintech businesses are highly susceptible to risks. Data loss, damage to one's reputation, the strain of business ties, significant legal ramifications, and a negative effect on employee morale are all possible outcomes of such attacks.
As a result, the demand for specialized cybersecurity experts is increasing. Incident investigation and response-ability, risk management and compliance, governance, digital communication technologies, encryption methods, and analytical abilities are all required skills.
Final Thoughts
With these skills and a clear approach, you can break into the fintech industry. We highly recommend you to master these skills as fintech companies are mostly looking for good skills over education.
Wondering, how to break into fintech through some other means? Check our amazing fintech articles below.
How To Start A Fintech Company?
How Fintech Is Shaping The Future Of Banking?
Why Work In Fintech? 5 Reasons To Pursue A Career In Fintech Industry
Why Work In Fintech? 5 Reasons To Pursue A Career In Fintech Industry