Alternative payment methods have soared in popularity in recent years. Spurred on by the pandemic, the continuing demise of cash has both been a result of, and a driving force for, an associated increase in the number of ways consumers can pay businesses and retailers for goods and services. 
Specifically, Buy Now Pay Later (BNPL) services have undergone extraordinary growth, with the global BNPL market expected to be worth over $20bn by 2028, growing at a CAGR of 22.4%. BNPL is now the fifth most used e-commerce payment type in the UK, ahead of direct debits and pre-paid cards, and HM Treasury indicates that as the pandemic drove shopping online, the volume of BNPL transactions tripled in 2020. Younger, millennial and Gen-Z consumers are particularly keen to use BNPL services with research by Equifax suggesting 30% of all 20- to 30-year-olds have used this form of credit.
So, it's clear that the consumer appetite exists, but how can fintech executives and planners within retailers and other customer-facing businesses now use BNPL and similar instalment payment solutions to stand out from the crowd and build a better service for customers? How can the success of BNPL online also be replicated in-store and at physical outlets? And what does the future hold in the BNPL space more widely?
Providing customer choice and control
Choice and control are two key elements of improving customer experiences and satisfaction – whether it's in the products and services sold, how they are consumed and, importantly with instalment payments, how they are paid for. By enabling people to spread the cost of large ticket items, instalment payments are boosting consumers' choice and control and improving the customer experience (CX).
For merchants, instalment payments can clearly lead to an increase in sales with consumers benefiting from spreading payments into smaller amounts. However, importantly, instalment payment solutions are also a great way to increase the average order size. Where previously a consumer may have bought just one or two items, the ability to spread the cost of payment in a responsible manner can encourage them to buy more items in one go. Moreover, knowing instalment payment services exist with a merchant helps increase the 'stickiness' of consumers wanting to use such payment options, hopefully converting them into repeat, long-term customers.
For consumers, one way to view instalment payments is to look at them as another product within their financial toolkit. In a similar way to how they treat credit cards, when guided responsibly by a retailer and with adequate checks to ensure their affordability, instalment payment services can be viewed as another way to help enable smoother household financial planning. Furthermore, by making it easier to pay in smaller chunks, consumers can take advantage of limited-time deals whilst they are available.
Replicating the success of instalment payments online within stores
Research from PWC indicates that 73% of people view 'experience' as an important factor in their purchasing decisions. For instalment payments, this means it's crucial that the experience and ease of use of instalment payment solutions offered by merchants online are also matched in-store. Already beginning to appear with some retailers, consumers increasingly expect instalment payments to be an option at the physical checkout. Now accustomed to instalment payments online and in early adopter retailers, there is a risk for other businesses that fail to adopt the technology in time.
Fitting into a wider mobile commerce and payments strategy to blend the in-store and online customer experience, sales assistants can be equipped with terminals that help match the online experience and preference for instalment payment services in physical stores. Using mobile payment terminals, sales assistants can roam the shop floor to complete customer transactions, confirm eligibility and provide multiple, competitive, options for payment plans ranging from several weeks to months. Making instalment payment terminals mobile is a huge advantage to retailers wanting to increase the flexibility of their sales teams, especially with customers expecting quick queues and check-out processes.
Regulatory guidance and next steps
BNPL is a high-growth space, and as such the UK Government, amongst others, has announced plans to introduce new regulation over these services with a public consultation closing earlier this year. What this means for the growth of the market remains to be seen; however, there will certainly be welcome moves to further aid transparency and CX. Encouragingly, increased regulation indicates a growing consumer appetite for instalment payments and is a clear sign that they are here to stay.
Retailers need to react and ensure they are offering instalment payments that provide choice and control. Instalment payments will soon be as commonplace as debit or credit card transactions and are increasingly expected by consumers. With relatively easy integration, it's important retailers and businesses plan to have the right approaches in place for both online and in-store.
***
About the Author: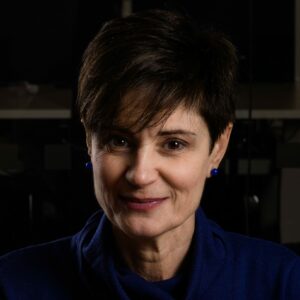 Delia Pedersoli is the COO at MultiPay Global Solutions.