Cryptocurrencies and Decentralised Finance (DeFi) grew at a dizzying pace of 17 new projects per day last year, up from five in 2020. In 2021 alone, more than 6,200 new cryptocurrencies hit the market. The number of crypto owners surged by 178% in 2021, rising from 106 million to 295 million. That number is likely to surpass a billion users by the end of this year. Total funds invested in crypto exceed $3 trillion.
All good in the cryptosphere, right? Not so fast. Main Street is now embracing these once-considered-fringe payment methodologies. According to Fortunly, more than 32% of small businesses in the U.S. say they accept cryptocurrencies as a form of payment. An additional 42% plan to do so in the next 12-24 months. That means three-quarters of mom-and-pops to mid-sized merchants will take your Bitcoin and more, by 2024.
An overview of the crypto market
All told, there are somewhere between 10,000 and 20,000 coin types in existence; the number constantly changes as new coins are introduced, and varies depending on the source. A market this large – and expanding this fast – naturally is drawing the attention of government regulators around the world. 
In April, U.S. Treasury Secretary Janet Yellen said America's government agencies already had some authority to regulate cryptocurrencies and signaled that future rules would focus on protecting investors. Other government leaders and regulatory bodies have made similar comments and statements. And the U.S. Securities and Exchange Commission just announced it's adding 20 positions to the enforcement unit overseeing crypto.
These regulators are seeking to address some real-world problems. According to the U.S. Federal Trade Commission, cryptocurrency investment scams rose to record highs in 2021 and defrauded investors 10s of millions of dollars. The fact that cryptocurrencies are a newer entry to world finance doesn't mean the market needs to be rife with scams, rug-pulls and garbage coins.
Despite the heavy cloak of mystery and scam projects, business leaders like Mark Cuban and Elon Musk have helped drive cryptocurrencies into the world's largest banks. 
In 2021 the New York Digital Investment Group (NYDIG), partnered with Fidelity National Information (FIS) to bring Bitcoin to hundreds of U.S. banks, allowing customers to buy, hold, and sell Bitcoin through their bank accounts. 
Will these advancements allow for the little guys to enter cryptomarkets on equal footing with big players? Recently, for example, Panama and the Central African Republic announced they would join El Salvador in accepting crypto as official currencies. Other countries are watching closely. 
In other words, it's HAPPENING – hence the uptick in talk of impending regulation. It's incumbent upon us in the cryptosphere to provide solutions from within the industry, so we're not stuck with external regulations that kill innovation, choke out good projects and prevent smaller participants from joining the market expansion. We must take action around a shared set of goals providing the information, analysis, and tools people need to make informed investment decisions.
The difficulty in simply figuring out the total number of cryptocurrencies underscores the challenge for potential participants. The volume of projects and boom in interested individuals and institutions make a human solution unrealistic. No individual could analyse more than a fraction of those 17 new projects per day without vast resources and a dedicated team. This defeats the purpose of DeFi, which is to move beyond top-down control and to provide access to even the smallest investors.
At Vetter.ai we believe technology can help equip crypto participants with the intelligence, insights and tools they need to cut through the hype, and rumors and find worthy crypto projects before they hit the market. Alongside our crowdsourced model, artificial intelligence and our Intuitive Oracle features can be powerful tools in the arsenal.
The potential applications of AI in the crypto space
AI has a number of potential applications in the cryptosphere. It's a core part of the Vetter Ecosystem, a comprehensive suite of crowd-sourced intelligence and analysis tools that empower participants to stay on the cutting edge of crypto opportunities while avoiding scams and rug-pulls. 
We use AI to rate community members who review crypto projects. We make it easy for potential crypto-enthusiasts to identify project posts from top experts through a color-coded system based on past posting history. To achieve a purple ranking (highest-ranking score), a scout must have 90% of their projects achieve a 200% return within 24-hours from the time their posted-project launches. 
Does the system work? According to an audit in January of this year, 91.5% of projects posted by our purple scouts hit that 200% benchmark. The Vetter Platform system also allows users to collate data over more extended time frames – 7 days, 30 days or longer, post-launch. This will enable dApp users to research projects across different networks with the option to find projects that have legs — where there's a true use-case on a longer time horizon, compared to a hype-coin that has zero utility. 
Other approaches may produce viable results. What's critical is that those of us who are part of creating tools to understand the cryptosphere (like Charting, Technical Analysis, and rewards incentivisation) increase accessibility to projects that can achieve values of 2x to 100x on a regular basis. 
Developers launching projects on the blockchain are encouraged to craft approaches that cut through the complexity and provide accurate information on a timetable that helps potential investors make decisions to achieve their financial goals.
Vetter is soon releasing Launchpads with two decentralised applications — Skylabs, an initial dex offering with guaranteed allocations featuring higher-tier projects with a viable use-case; and Vsale, which brings higher standards than other presale launchpads but allows a greater number of developers to participate in the launch of their projects. 
Most projects fail to generate enough funding because developers are unaware of how to build community and audiences. Vetter's Skylabs (VSL) will provide a stellar onboarding process that will offer developers supportive tools and resources like marketing support to increase chances that projects will achieve a successful launch. Vetter Platform is an educated whale community that provides a greater number of eyeballs on projects for budding developers, and our tools will enable developers to communicate effectively with this audience, pre-launch.
So should we leave the regulatory and information-sharing  job to governments and big tech? No thank you. It means we'll get legislation and regulatory actions that will impose new rules but may not address the needs of the cryptosphere or investors, nor improve expansion of the market in a way that supports all individuals. 
Having Vetter sustain the integrity of projects launching on the Binance Smart Chain Network and other networks, like Solana, Etherum, Cardano, Matic, Avalanche and more — means a healthier environment for new projects and developers, as well as allowing crypto enthusiasts to feel safe, and educated while enjoying a faster process of finding 2x-100x gains with projects that haven't yet hit the market.
A community based on legitimacy, crowd sourced vetting, transparent information, and quality results, a community that celebrates success, innovation, and prosperity will keep a booming industry in its infancy from being drowned in a tidal wave of regulation.
***
About the Author: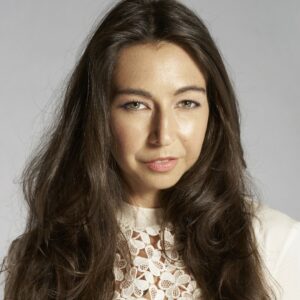 Robyn Linn is an entrepreneurial rockstar who has grown startups into multimillion dollar successes since 2003. She leads Vetter.ai in transforming cryptocurrency markets by empowering investors with the crowdsourced intel, knowledge and insight needed to drive informed decision-making. Linn is ushering in an era of radical growth for Vetter and cryptocurrency. For more information, head to Vetter.ai